Have you ever wondered what makes the bigwig marketplaces like Amazon and eBay shoppers very favorite? It's their one extra-mile towards customers as they've just rephrased the 'boss is always right quote' to 'customer is always right.` Even if some issue persists, their pro-buyer stance is always there on the cards. What you can learn from these doers is customer satisfaction is something that comes first.
The customer satisfaction is something hard to go on with as even if you make sure 100% quality products and on-time delivery, things out of the blue can make the buyers anguish. Let's not debate about that as it's something inevitable for all types of businesses. So, it's time to be astute and know the customer complaint rectification in the first place as it can turn dissatisfied customers into satisfied ones.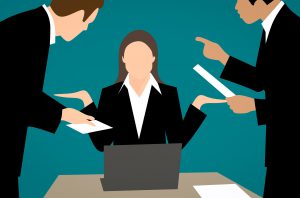 So, without any further ado, let us tell you about the best complaint management software, Wowdesk for all sorts of your businesses. The viable features and easy to use interface makes it one-must have for the merchants, business owners, and the customer care team as well. Unlike many other complaint management system, Wowdesk is up and seamlessly working for both the multichannel and omnichannel business. The data presentation is yet another unified feature of Wowdesk that makes this complaint tracking software like no other.
Wowdesk Products & Features
Wowdesk
Simple yet powerful, this complaint management offers the self-care to the customers by presenting all the required information in an integrated form. It covers FAQ's, complete guides and troubleshooting information to let customers solve issues on their own. In case if the issue persists and the customer has lodged the complaint in this regard, Wowdesk organizes the complaints in one unified form and distinguishes them too based on High Priority, SLA Status, and Product Name.
Moreover, the customization option is always there for you streamline each and everything as per your will. You may engage third party and suppliers too without sharing the insight details and analytics with them. Apart from that, you can build up organizational structure as well with managing the workflow and assigning the tasks to the relevant people.
Wowchat
You may not agree to the point how crucial live chats are up there on the websites until you come across knowing Wowchat's efficiency. The experts believe live chat is one of the most basic and yet a crucial part of customer complaint management. What you go on having Wowchat is a live chat that's not bombarding or spamming. It keeps on the UI/UX in check and erupts to create meaningful communication with the customer. The predefined responses and real-time support make it lookalike communication with a physical representative rather than software.
Wowsurvey
It's all incomplete without getting the feedback for your services and most importantly for your customer complaints resolution. As mentioned above, glitches can takeover anytime as they are inevitable but when you fail to rectify them, it's something more alarming. The WowSurvey is actually the gauge of your customer management related services that are done with the help of curated, personalized and professional surveys. Once it's done, the data is made meaningful and productive with the help of reports and statistics.
Wowmobile
What if your business pushes you to keep traveling or you're the Digital Nomad by choice, how can you get the best out of this complaint management software, Wowdesk? The makers truly understand the meaning of digitization and that's when they have created a mobile app for all these functionalities. So now whenever you're on the move, the Wowdesk gets extra-smarter to fit in for your smartphone. What we mean by this is it makes things easier like no other, the customer management fees like you are in conversation with some of your friends. Moreover, the data, statistics, and reports even go mobile-friendly with Wowmobile.
Wowdesk is the ultimate solution for all your customer complaint management system need. So, now you've got to know about the Best complaint management software; of course, you can count on us.