Gone are the days when the workforce was taken as an indicator of your company's growth – more the number of employees means more the profits and vice versa. Thanks to the advent of AI for taking over this outdated narrative. We might sound one from the pro-AI bench right now but we have legit reasons to do so in some cases; especially in the field of Customer Complaints Management as that's something to take place 24/7 a week and 365 days a year.
So for this purpose relying on physical hiring, who at least has over 100 holidays a year won't be the wisest move. Not exaggerating at all, even if you increase the number of human resources for customer services, it'll require more of your moolah and lesser efficacy in response. In contrast to that Complaint Management Software can be your ultimate savior, expedite response with precision.
Below are some of the tried-and-tested AI techniques that will take your complaint management system to the next level.
5 Ways to Use AI and Machine Learning for Customer Complaint Management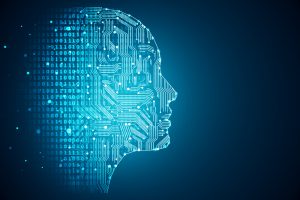 All in One Place
A widespread business most probably has a presence across different platforms and mediums. This may lead to having a comprehensive customer complaint management system across all the platforms you are upon. Doesn't  this sound a hell of a task to hire customer care representatives separately for each platform, i.e. social media, web, email, live chat?
What if we tell you about a complaint tracking software that collects and streamlines all complaints from different platforms and organize them in one tab. All this makes it easy for the customer care representatives to respond to complaints ASAP without the hassle of logging into a different platform for this purpose.
Self-Service Chatbots
You might have heard about 24/7 Customer Care Service by the bigwig brands in the business. Does it mean at least three different shifts and multiple hiring to get one over the line?
It isn't the case at least we won't ask you to do that as for us being street smart is better than hard work. So not having complaint management software this way can stop you from going big. Coming to Self-service Chabots, your customers get a prompt response to commonly asked questions without asking for an agent to stay active at that hour.
Sentiment Analysis
Those who believe business is never about sentiments are wrong – at least they aren't when it's about customer complaint management. The connotation of the complainant needs to be known even if it's not on a voice call and a response should be curated while keeping it in accordance.
The latest complaint tracking software in the market goes out for Sentiment Analysis beforehand as it flags tickets in categories like positive, negative and neutral. Those placed in the negative category are the super-annoyed customers and a prompt response is a thing that can make you look good upfront in the first place.
Conversational Interaction with Messaging App Bots
Customers aren't comfortable with voice call all the time and that's when they go ahead messaging you. This happens when they are eyeing to carry on with the conversational tone. Some of the bots just go ahead with precise information that's firm. But Messaging app bots aren't the same; they give you more Human-ish conversation.
This most probably works out for your social media messaging apps where the interaction tends to be less formal, no matter if one is reaching out to the brand. A Complaint Management Software should always have such bots to make the conversations more personalized.
Active Monitoring and Quick Solution
Have you ever thought why a complaint management system has to come in action after the problem persists and customer finally reaches out to you? That's not the very same now as AI has taken active monitoring to another level and as soon as one gets in some sort of catch-22 situation, it right away offers the solution.
The active monitoring in Complaint Management System works as a fortune-teller as it efficiently predicts if something is bothering a customer and comes up with a quick remedy to that.