Robust Human Resource Helpdesk System for a Better Workforce Management
Choosing a feature-rich human resources ticketing system that meets the need of today's evolving businesses can overwhelm anyone. Here, we have covered everything you need to know about the Robust Human Resource help desk software to simplify your pick for the best available option in the market. See how Wowdesk HR ticketing system can make employee management and other human resource functions easier.
What is HR Helpdesk Software?

Why is HR Helpdesk Important?

How to Manage the HR Helpdesk Effectively?

Best Practices Guide for Human Resource Help Desk

How to Choose the Right HR Helpdesk Software?

Why is Wowdesk the Best HR Ticketing System?

What is HR Helpdesk Software?
HR Helpdesk software is a platform that functions as a central source of information for all the employees in an organization. Any employee in the organization can get their HR-related queries resolved through this system.
It's an essential tool that offers solutions like employee self-service and manager self-service, ultimately freeing a considerable time and effort of HR reps for more critical tasks.
The HR department is tasked with critical managerial tasks like ensuring the organization complies with standard practices, maximizing employees' value, and driving more results. Besides handling such responsibilities, an HR rep has to look after administrative tasks like recruitment, onboarding, and training. Resolving employees' queries is a significant part of their role. HR Helpdesk software empowers HR reps and professionals by bringing the entire internal HR queries across channels on a single interface. Another critical feature of such helpdesk software is that they streamline the human resources ticketing system, further enhancing the efficiency of the HR process.
Through HR Helpdesk software, the HR team can accept, register, and respond to the queries made by the employees and management in an organized manner. HR helpdesk software can have features like SLA management, knowledge base, self-service portal, data management, reporting, analysis, and much more.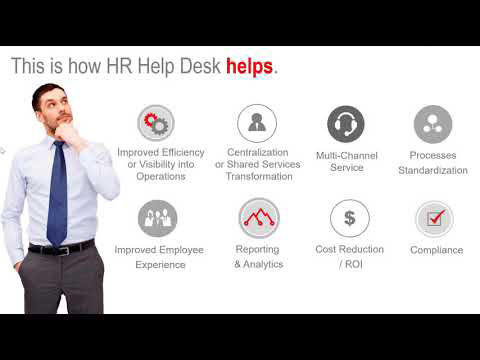 Why is HR Helpdesk Important?
The human resource department plays a vital role in keeping an organization up and running. After all, they are the direct link between the organization and its human resource. As business processes are evolving with every innovation, it has generated a need for simplified processes to quickly and seamlessly share information within the organization. HR helpdesk system renders businesses a competitive edge by making intercommunication easier and quicker.
Through the 24/7 HR helpdesk, the HR reps cannot only assist the employees but, at the same time, ensure adequate turnaround time.
In today's business setting, employees demand quick answers to their queries. Automated HR helpdesk systems can come handy in organizing consultations and processing it in record time. If an employee has a concern regarding the appraisal or transfer, instead of scheduling a meeting with the HR department, they can review the employment policies over the HR helpdesk platform.
HR Helpdesk is essential to any organization for,
Dissemination of information
Grievance Redressal
Employee efficacy
Seamless communication within the organization
Maintaining a line of communication between employees and top-level managers
Internal communication
Ready data for further business process analysis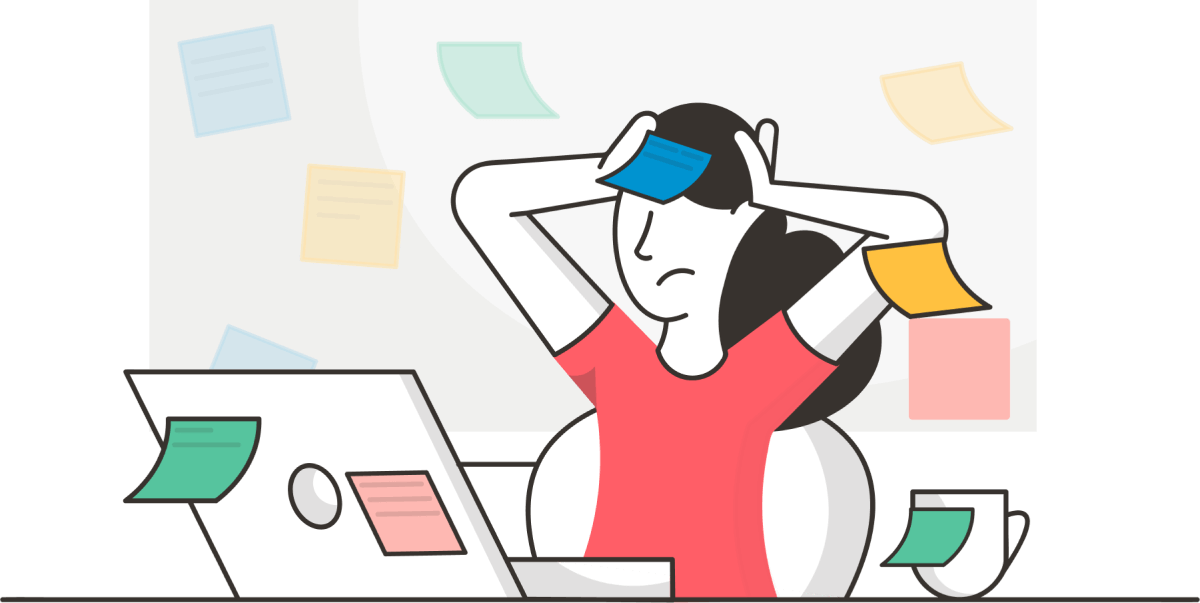 How to Manage the HR Helpdesk Effectively?
Human resource is a crucial asset of any growing organization. Finding a robust support system for the employees should be the first step to scaling their productivity and efficacy. By investing in a robust human resources helpdesk system that is capable of managing the workforce, reporting, as well as organizing employees' queries and filtering them, businesses can move towards their goals quickly. However, ensuring the HR helpdesk software you are using aligns perfectly with your needs is also essential.
The key to managing the HR Helpdesk software you have selected is having a firm understanding of the workings of the system. Once you are familiar with the features it offers, it would be easier for the team to make the most out of it. The software should enable users to access information from across platforms. To ensure the tickets are handled properly, all the communication between the HR and the employees via the software must be recorded and tracked. These data as well as company guidelines, policies, and other essential information should be made available through an interactive portal.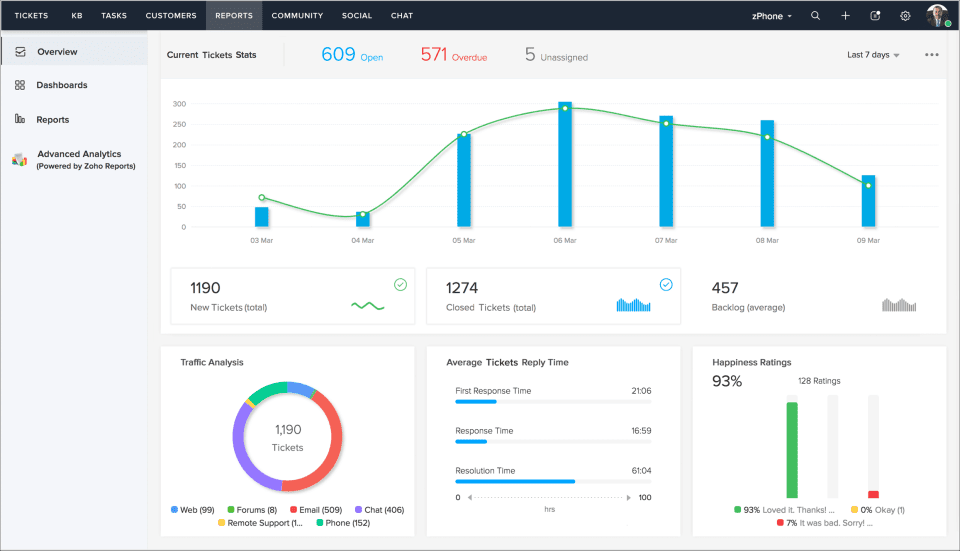 Best Practices Guide for Human Resource Help Desk
Now let's look into some of the top HR practices that an organization must follow to yield success and desired results.

1. Selective hiring
Businesses and organizations across industries are driven by innovation and technology. Today, businesses seek employees who are talented and competitive. To hire such talents, there is a need to adopt a recruitment process that attracts only those candidates who have the right skillset and potential. Selective hiring not only ensures that you have recruited the best-suited candidates, but it also cuts down on the staff turnover.

2. Self-managed teams
Self-managed teams are the replacement of the traditional hierarchical structure of management. Here, the responsibility of the organization is distributed amongst the teams who work towards a common goal. Human resource management must encourage such setups in the organization.

3. Effective training
The task of an HR department doesn't end at hiring the candidates. Providing training and orientation to the recruits as well as existing employees is another key role of HR. What's important to note here is that this training should be in line with the latest updates in the field. Besides offering relevant training, employees should be allowed to use these new skills.

4. 360-degree performance assessment
The 360-degree performance indicator goes beyond the annual appraisals. This approach focuses on analyzing the performance of an employee by reviewing the feedback of their managers, subordinates, clients, etc.

5. Employee feedback mechanisms
In any organization, there should be a two-way flow of feedback. There should be a channel to not only provide performance feedback to the employees but also a mechanism through which employees can share their opinions and concerns.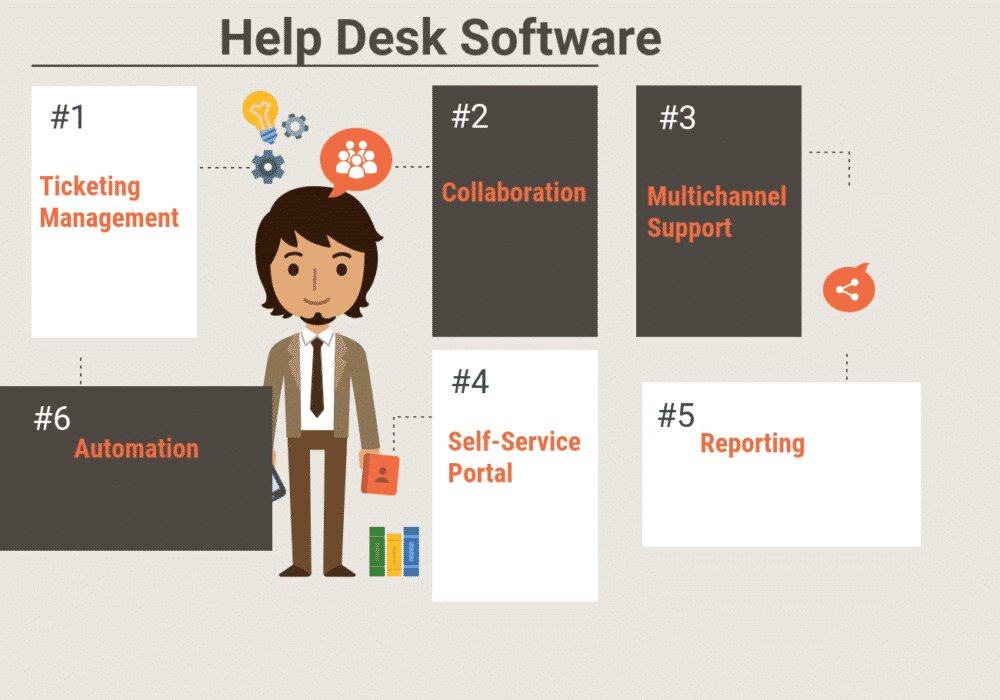 How to Choose the Right HR Helpdesk Software?
Choosing the right HR ticketing system that helps achieve your business goals can be an overwhelming process. To make your transition into automation easy, you must lay out a plan.
Step One: Determine your business needs and requirements:
Before even checking out all those best human resources helpdesk system solutions available in the market, take out the time to determine your business's needs from a ticketing software. While doing so, don't forget to fix a budget you wish to invest in the software.
Step Two: Conduct research
Now that you know what you are looking for in the HR helpdesk software and how much you are willing to spend for it, look for all the options available within your price. Once you shortlist the software, request a demo to access their services.
Step Three: Test the software
Testing software is an essential part of the process. Test whether the software integrates with your business operations or not. Find out if it's compatible with your existing systems. Is it flexible enough to undertake the unique requirements of your business? By evaluating the software on such parameters, it would be easier for you to make an informed decision.
Step Four: Ask questions about the support
Once you have made your assessment of the software, crosscheck your findings with clients the software company works with. One of the most important factors to note during this process is what kind of support the vendor provides to its customers.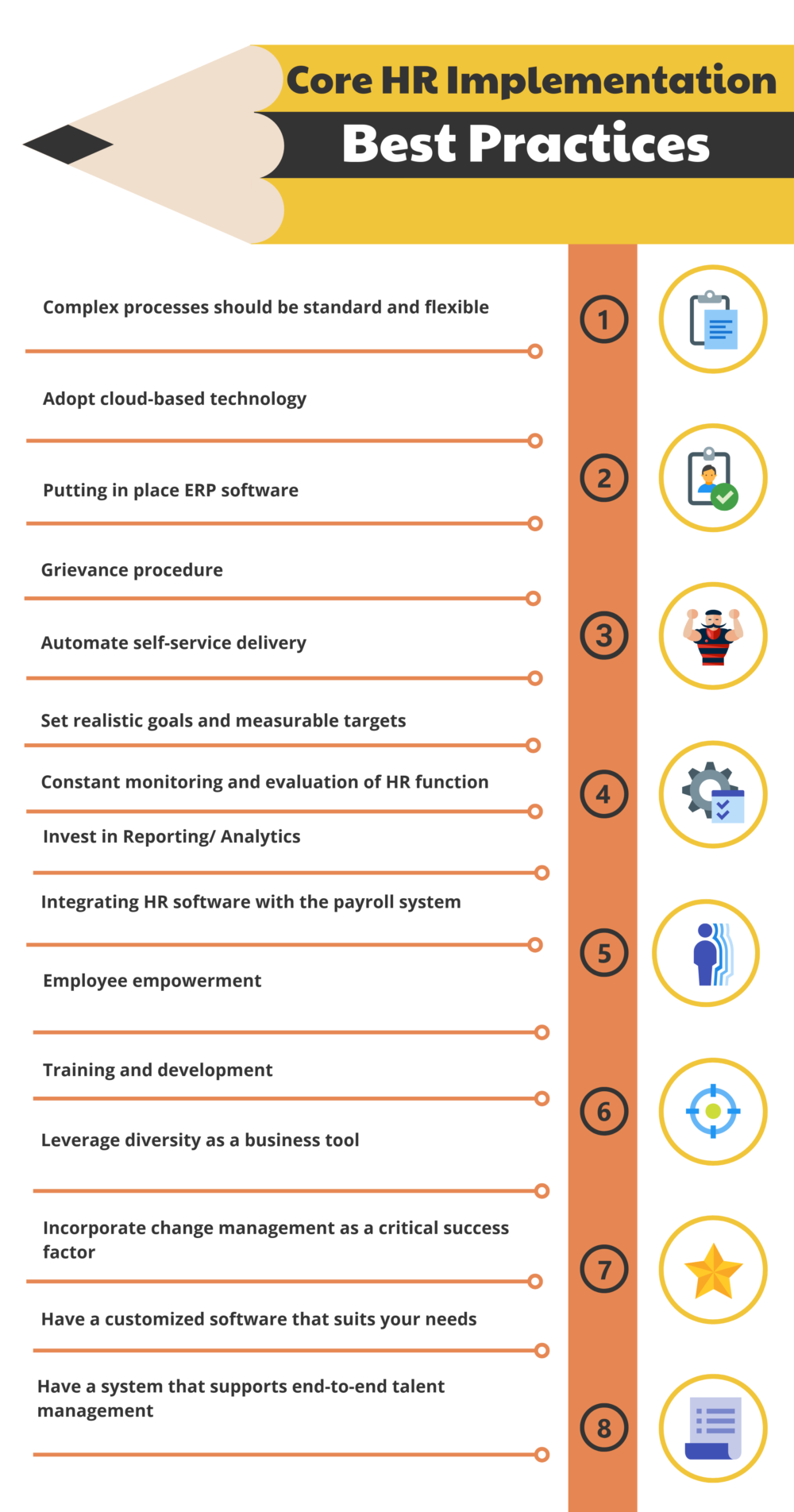 Why is Wowdesk the Best HR Ticketing System?
With Wowdesk, agents can collaborate on tickets, enabling them to go through the queries and resolve them quickly. It has further simplified the ticketing process by automating the ticket assignment.
With Wowdesk, one can measure key metrics like employee satisfaction, performance, speed of query resolution, and more.
Wowdesk allows its users to add knowledge-based and online forums for FAQ searches. It also can function as a self-service portal which can be accessed 24/7.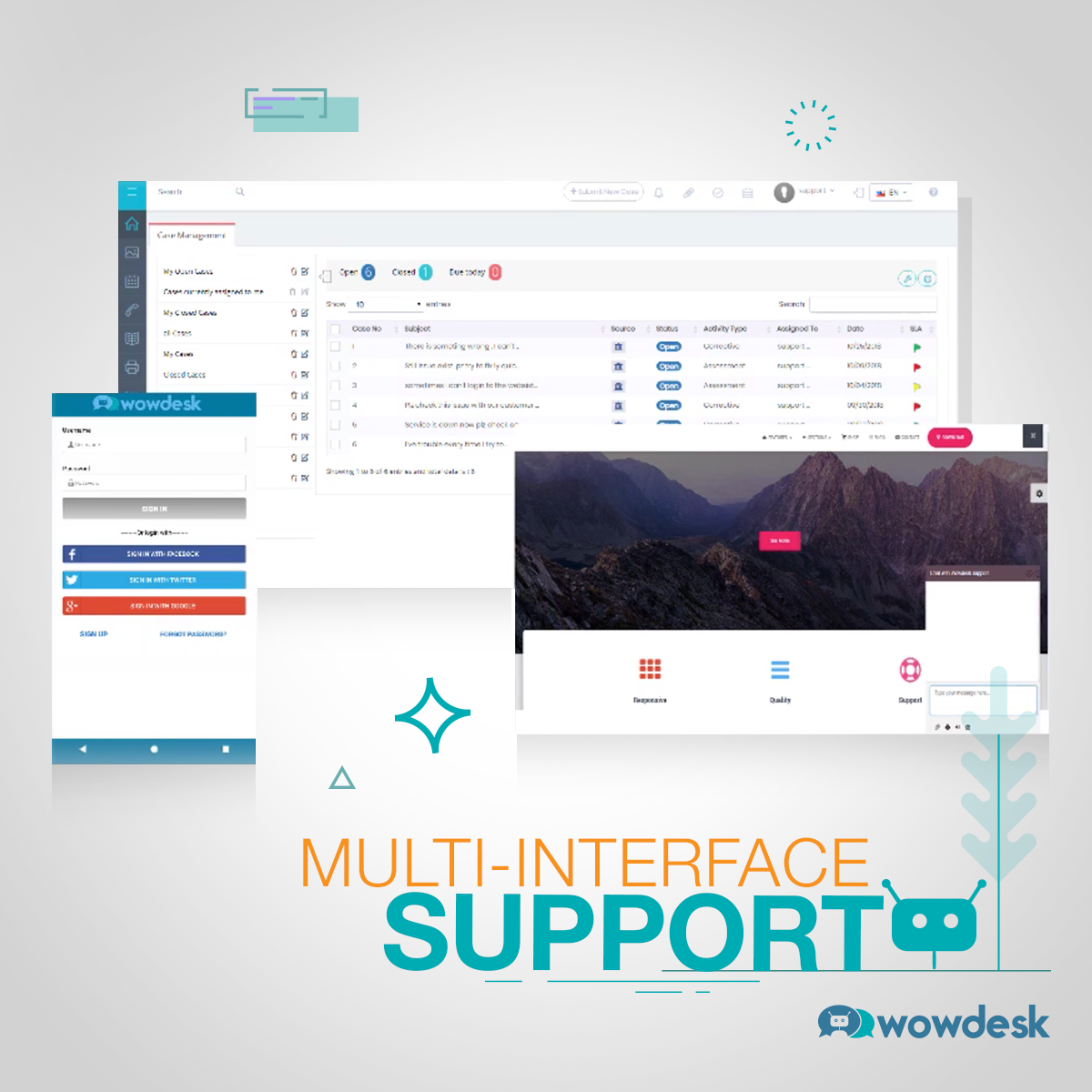 Experience Wowdesk. Experience a powerful HR Helpdesk software!