Helpdesk System is a tool used by companies to organize customer communication in order to respond to the customers more quickly. It is a software designed with an aim to keep the clients satisfied and maintain a long term professional relationship with them. It is also referred to as a ticketing system because, with every task that has to be done or completed, a ticket is issued with the customer's details, which employee handled what issue and when, and what all is pending to be resolved and more.
With the right customer support software, your business can work more efficiently, manage things in a better way, and will definitely help your team with analysis, prioritizing upcoming interactions, handling customers more effectively, collaboration, and beyond. While a help desk system can be extremely beneficial for your company's success, make sure it meets all your requirements, and scale with your company.
Key Features To Consider In Help Desk Software
The latest helpdesk systems help you communicate with your customers efficiently, helps in better management of your organization, and help you understand the demand of various areas that need attention. Here are key features, you should be looking for in customer support software and make the best choice for your business.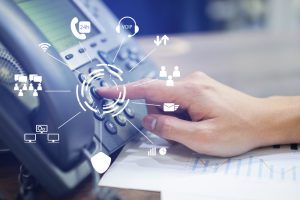 EASY TO USE and ACCESSIBLE
Using software to automate the processes in your business is pointless if the members are having difficulty accessing it or all customers are not able to use it. This needs to be taken care of and you should choose a system that is easily accessible to all the users through a web interface like intranet and internet. The customers should update any information or data with ease and the programmers should have no trouble while modifying tickets.
Customization is one of the important features to be looked for in a help desk system. Your company might have some particular needs and the system should be able to fulfill them. The software must have customizations to areas like reports, dashboards, tickets, self-service, plus more, that will provide you the exact support you want for your customers and the working of your organization. 
SERVICE LEVEL AGREEMENTS (SLA)
A help desk system should be able to carry the process of service level agreements. The feature helps in determining various factors like member's responsibilities, quality of service, and more. For large scale companies, it can be really difficult to manage SLAs, but a help desk system can make the process easy. With the right SLA information in the ticketing system, tickets can be prioritized easily and SLA violations can be avoided.
The ticket volume can tell a lot about your products and services. If you just started your company, seeing more tickets might make you happy, but in the long run you'd want people to appreciate your products, understand them better and have fewer questions from your team. Though ticket growth may imply that more customers are engaging in your business, but too many tickets mean that there is something wrong and needs to be fixed. The help desk can evaluate the ticket volume.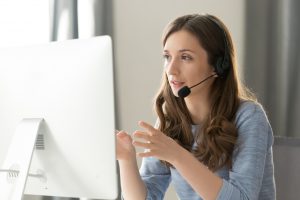 There are too many customers engaging with your business on a daily basis and your helpdesk system will be storing too much client data. From emails, phone, personal information, names, and other sensitive data, it is present in your software and you don't want anyone to just have access to it. Look for a tool that has a security feature and can be shown only with permission. Set a strong login password for the members that will prevent unauthorized access.
No matter what is the size of your organization, the help desk system should enable an effective collaboration between all the members. The software should keep everyone on the same page and make sure no customer conversation is missed. A help desk system will keep everyone updated, bring all the right members into the conversation, and keep your customers satisfied. The system will also help to prevent confusion and help in solving the problem efficiently.
Self-service is an amazing option to help customers solve their queries all by themselves. Instead of answering the same questions repeatedly, help your clients by setting up a FAQ block or a knowledge base that can be accessed by them easily. Customers look for solutions themselves before reaching out to the support team to get any query solved. The self-service feature will be beneficial for your team as well, as it will decrease the number of incoming tickets and save a lot of time.
Reports are an important aspect of any business and a regular analysis of the various areas is essential for a business's growth. The reports help you know what areas need improvements, which need quick solutions, whether the customers are happy with the services or not, and so on. The help desk can help you generate useful reports which will not only better the working of your business but will also help in serving the customers better in the long run.
A good help desk system keeps the users updated with efficient and comprehensive notification alerts. Any update from the customers, any changes made, tickets handled, plus more, are all notified to all end users. It helps in keeping the customers and also the employees updated and alert about any changes made.
Through automation features, you can easily and quickly reply to the customers and message the team members and sort out the most urgent issues first.  It will also help to keep a bunch of people updated about the same topic altogether. Moreover, to manage incoming tickets more efficiently it's really important to look for an automation feature in a help desk system.
Choosing asystem for your support team can be really difficult. Keep in mind the above points for a powerful helpdesk system, and keep your customers happy and manage the working of your company more efficiently.