Wowdesk develops software for advanced customer relationships
Customers

Customers desire to help themselves

Agents

Guide you through the service resolution process

Managers

Enhance your service desk productivity and customer satisfaction

Subject Matter Experts

Have a professional in the loop

Administrators

Develop a custom-made platform for your enterprise

External Entity

Simplify the process and involve suppliers and third parties

SELF-SERVICE
OMNI-CHANNEL
COLLECT CUSTOMER FEEDBACK
Customers love to help themselves
Smart knowledge base to empower customers for seamless self-service experience and quick access to resolution for known issues, FAQ, how-to-guides and troubleshooting information.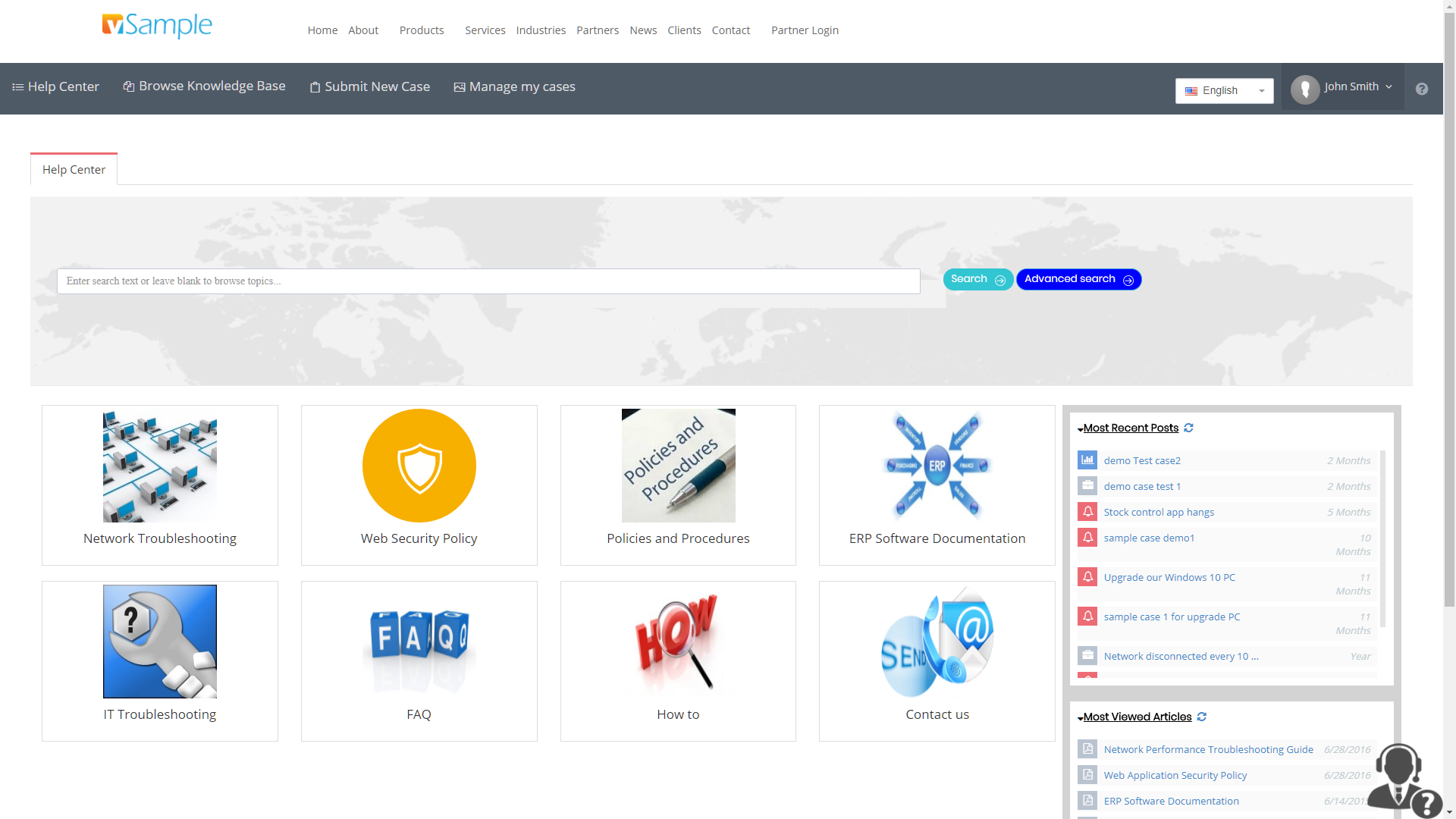 Smartly listen to your customers anywhere and anytime
Provide consistent customer experience across all channels. Customers can reach out to you via customer portal, email, phone, chat, social media, web forms.
Improve customer service and increase customer loyalty
Collect customer feedback when servicing customers, analyze your performance and service level and achieve customer service excellence.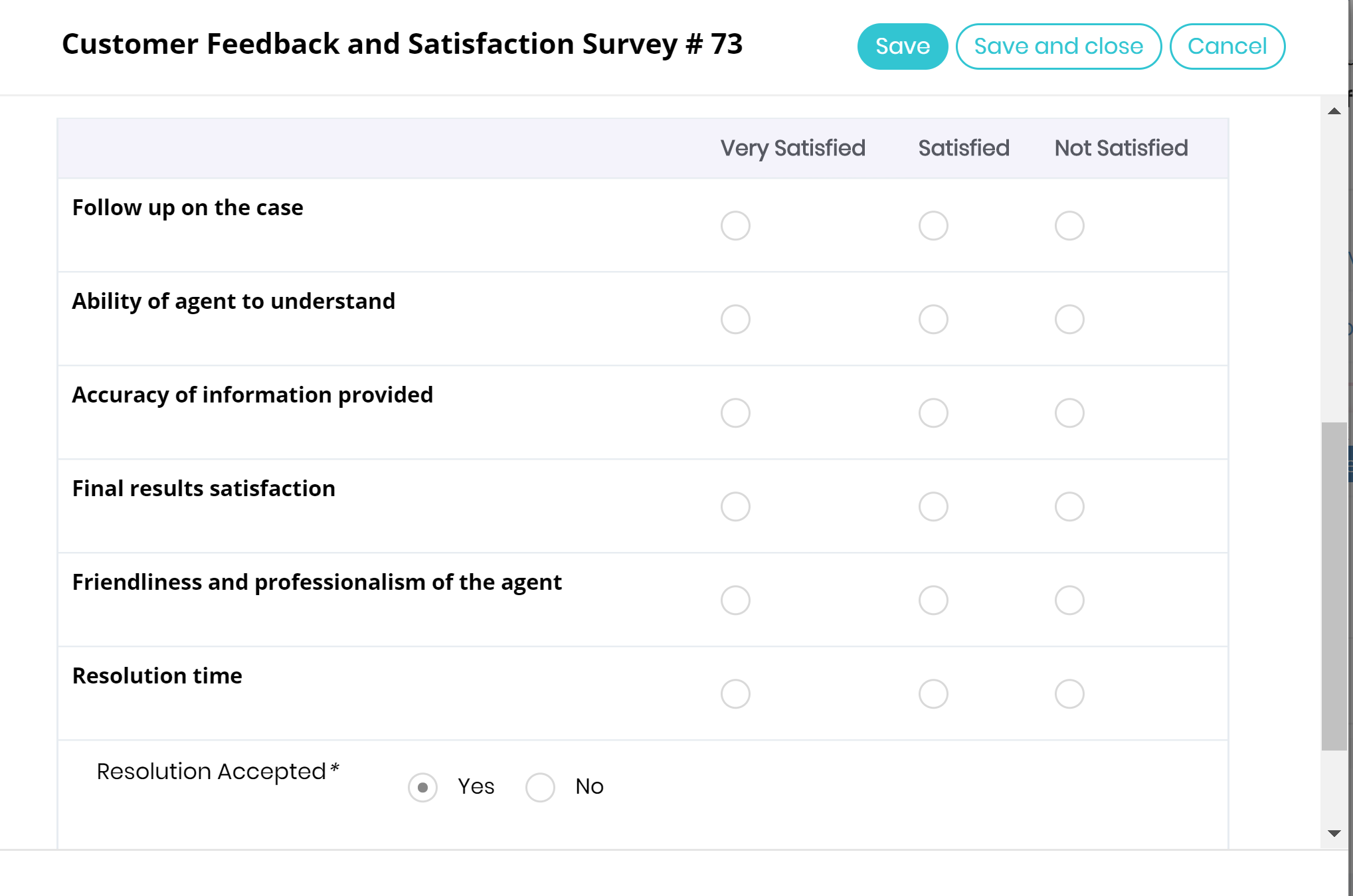 BOOST AGENTS PRODUCTIVITY
ORGANIZE CASES
CONSOLIDATED CASE VIEW
RESPOND FAST AND SMART
COLLABORATE WITH SUBJECT MATTER EXPERTS
GUIDE THEM THROUGH THE SERVICE RESOLUTION PROCESS.
Smart knowledge base to empower agents with quick access to resolution for similar cases and troubleshooting information.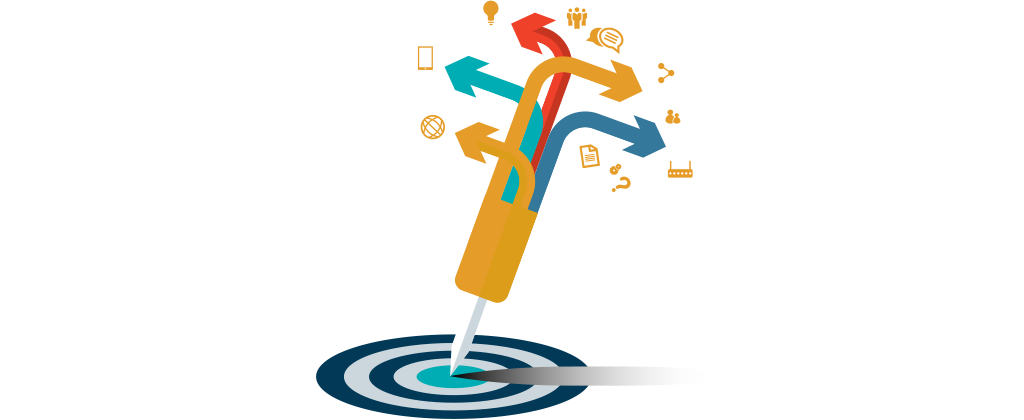 Nothing FALLS THROUGH THE CRACKS
Different views for cases that can help agents organize their work queues, focus on high priority, due, SLA status, product, or customer related cases.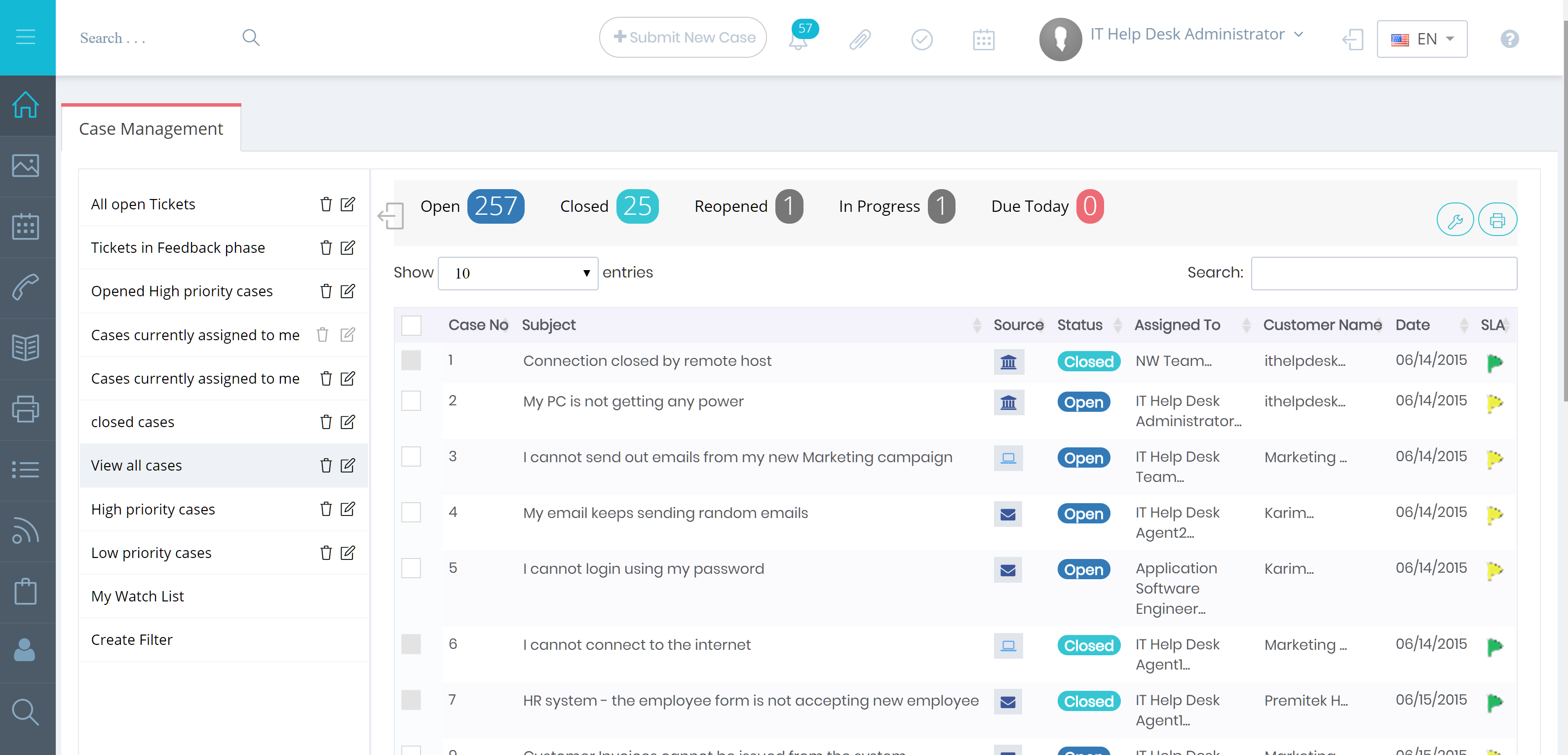 SIMPLIFY AGENTS ROLE AND DISPLAY ALL CASE INFORMATION IN A SIMPLE CONSOLIDATED VIEW
All case notes, mini customer profile, recent cases, customer assets, linked cases, tasks, activities, correspondences, attachments, SLA in one friendly case view.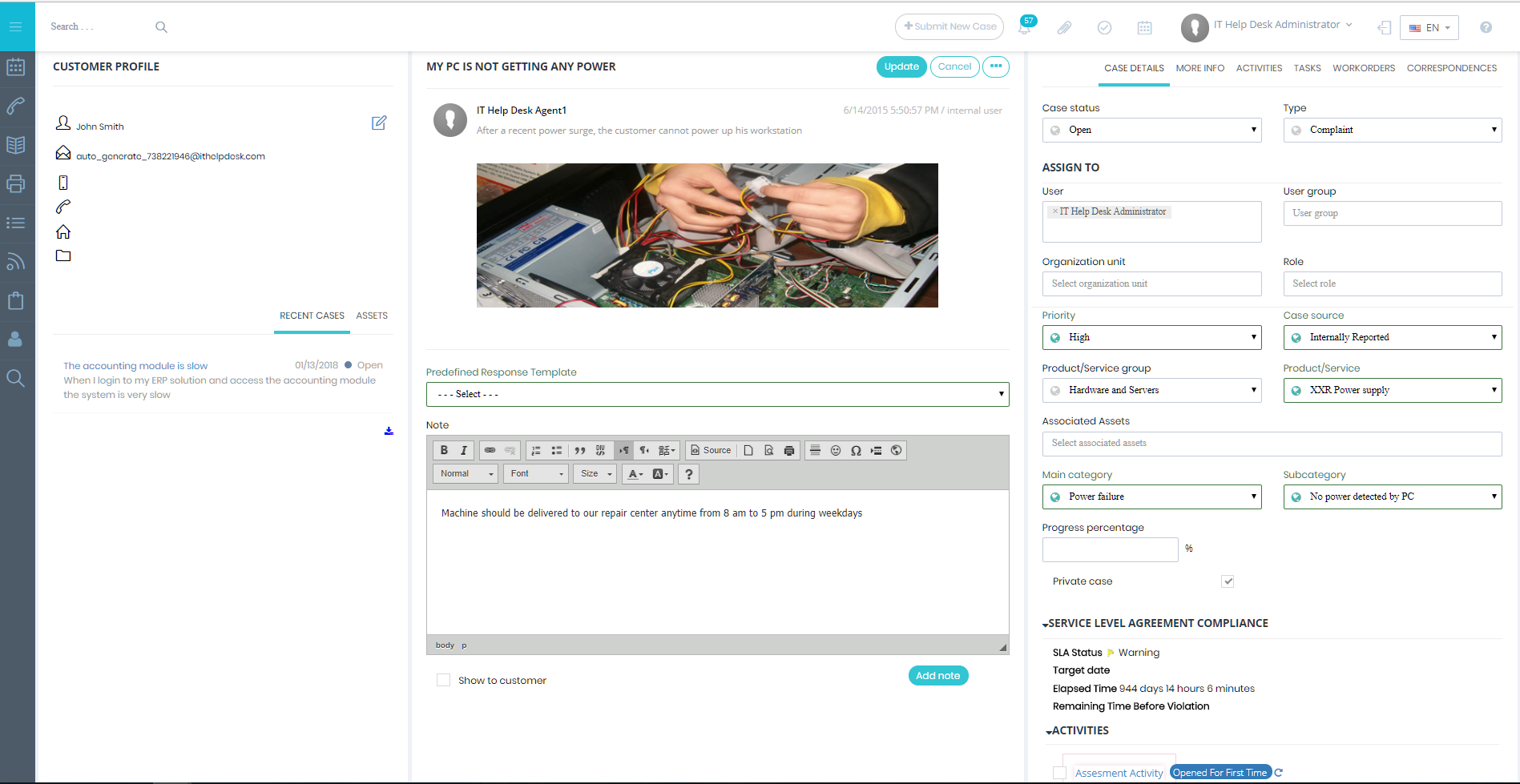 HELP AGENTS RESOLVE AND RESPOND TO CASES FASTER AND SMARTER
Agents can compose rich text responses, use response templates, paste KB links, update case attributes, check next best action to swiftly and efficiently respond to cases.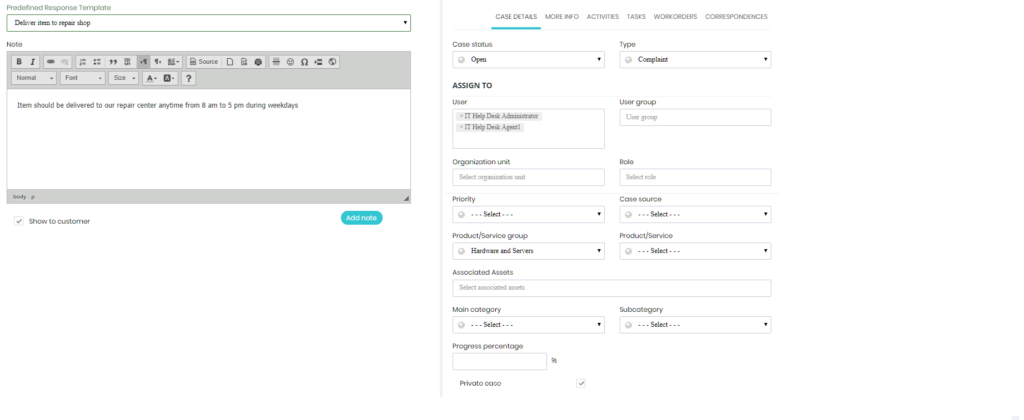 ONE TEAM ONE GOAL
Collaborate with different teams and departments via case notes, email, or internal chat to get answers, approvals, and experts advise.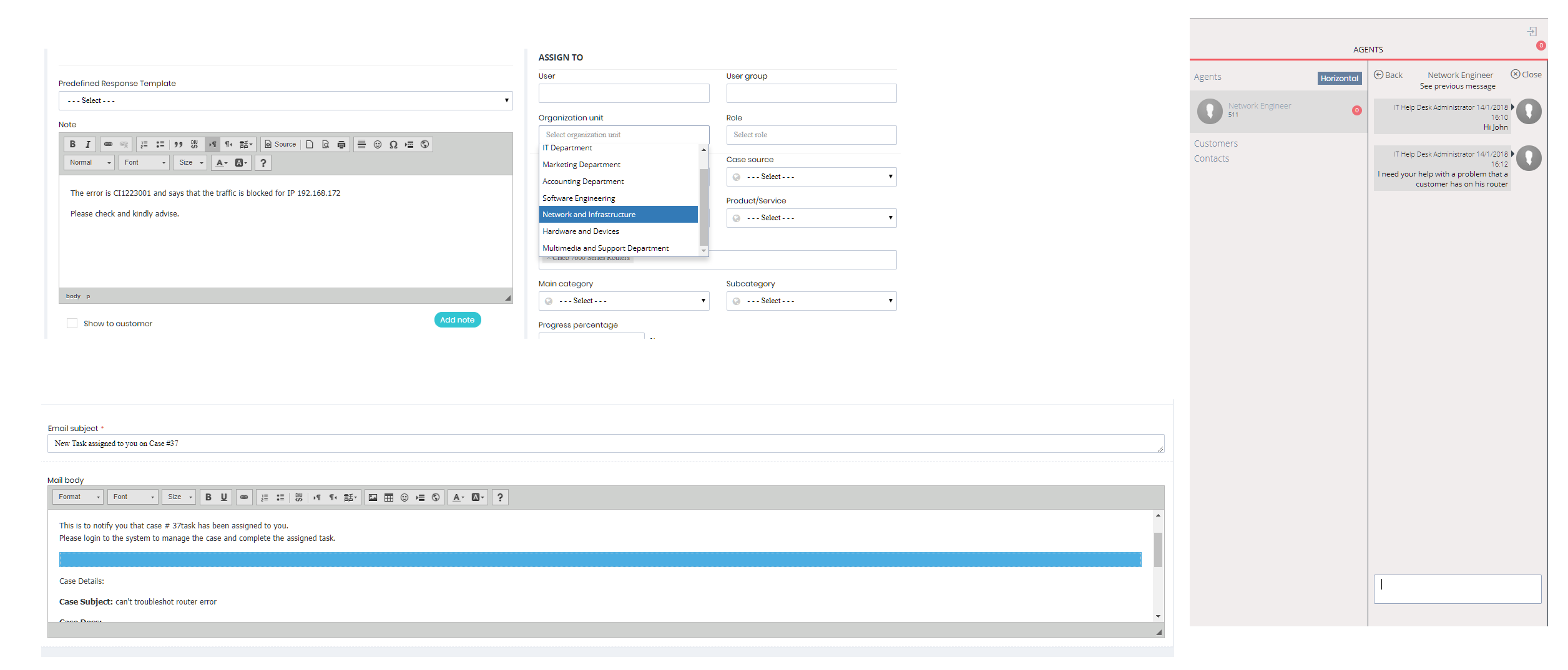 HAVE THE PEOPLE WHO KNOW IN THE LOOP
Subject matter experts from different departments can provide answers and resolutions to open cases right on your service desk.
CONFIGURE
AUTOMATE
SECURE
BUILD A CUSTOMIZED PLATFORM FOR YOUR BUSINESS.
Define your organization structure, your products and services, your case forms, correspondences templates, workflow, and SLA rules.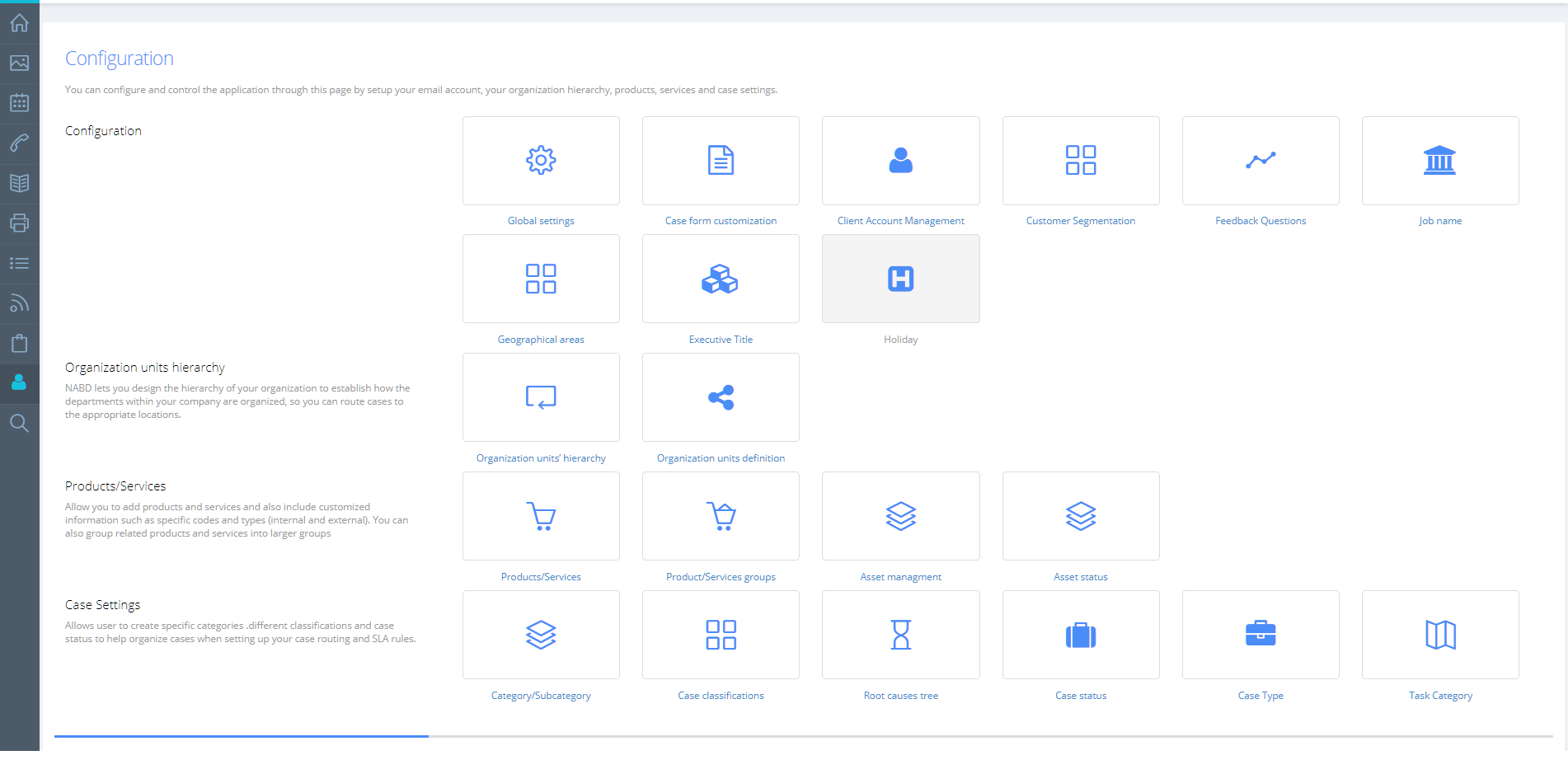 LET THE SYSTEM WORKS FOR YOU WHILE YOU FOCUS ON CUSTOMER EXCELLENCE
Create automation rules to send notifications, update case properties, escalate cases, reassign cases, notify external systems to automate frequent activities, improve your service desk performance and wow your customers.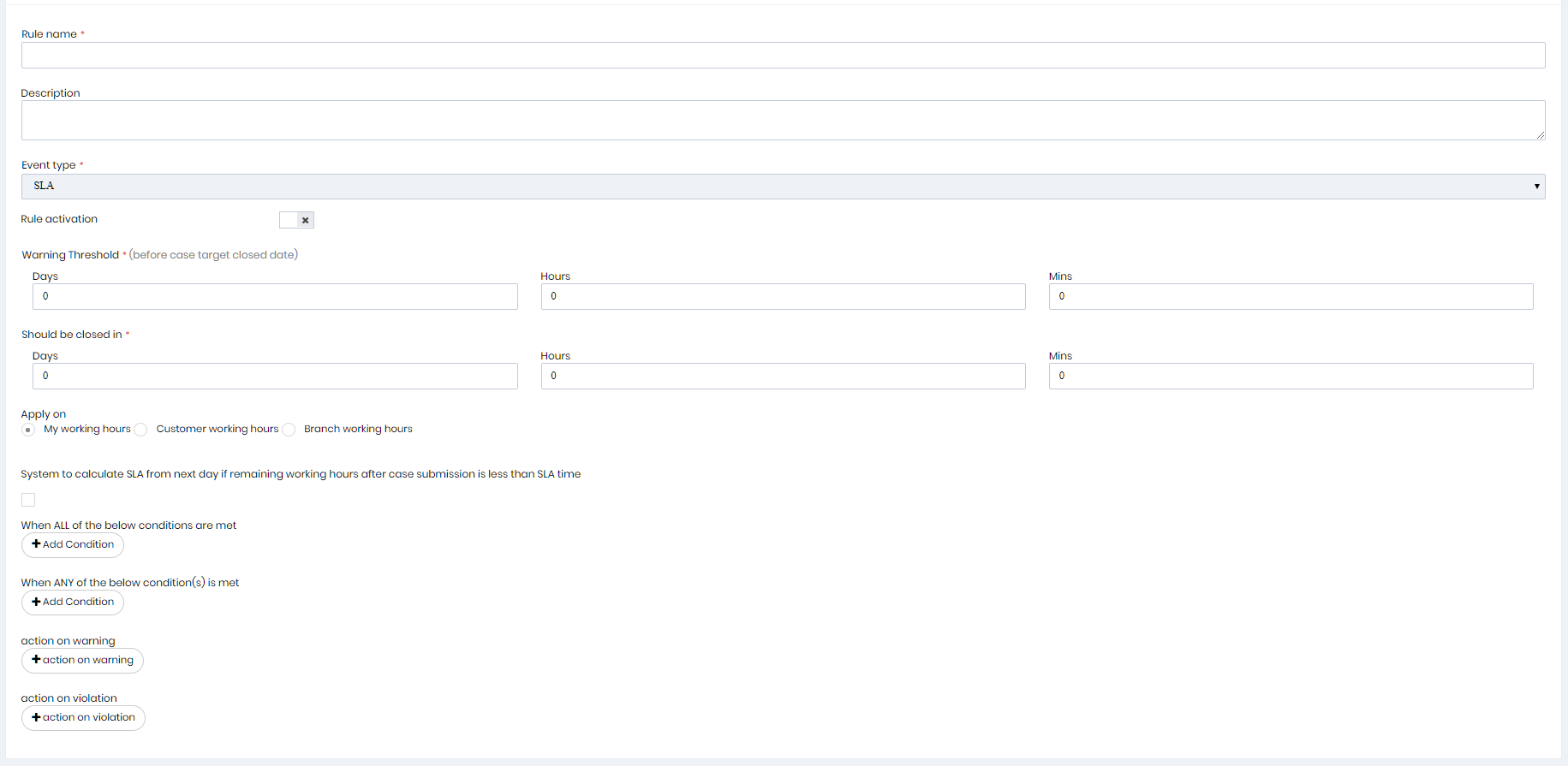 PERSONALIZED AND SECURED EXPERIENCE…FINE GRAINED ACCESS CONTROL
Create user profiles, grant access rights and privileges on individual user basis, role based, department based. Define data scope levels and provide personalized experience on need-to-know basis.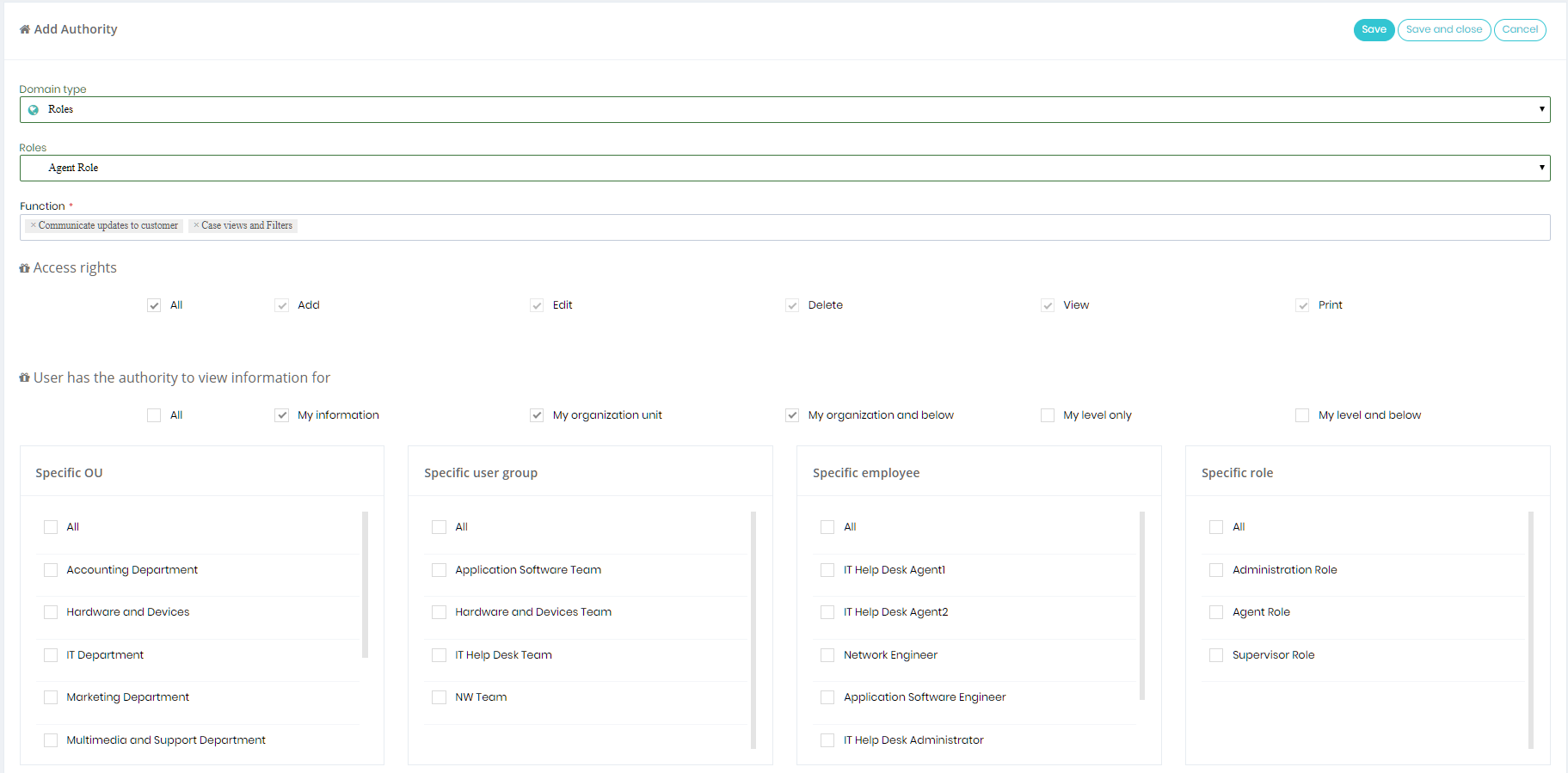 STREAMLINE THE PROCESS AND ENGAGE YOUR SUPPLIERS AND THIRD PARTIES
Provide controlled access to suppliers, vendors, auditors, and third parties involved in the case life cycle to streamline the process of servicing your customers end to end for better performance and efficient operations.
Experience Wowdesk. Experience a powerful helpdesk software!