Best Help Desk Software for WOW customer experience
Nothing can disrupt your employees' productivity and can cause customers dissatisfaction faster than inefficient handling of customer queries and support requests.
Do you find it difficult to keep records of your customers? Are you using email or shared inbox to communicate to your customers? Do you regularly miss responding to some queries? If your answer is yes, then we have come up with a solution for you- a "Help desk Software".
It will reduce confusion in multiple queries on customers' part and address their concerns effectively without missing on a single issue. If you want to know how a helpdesk system would help you improve communication and customer experience, you are in the right place. Here you will get to know: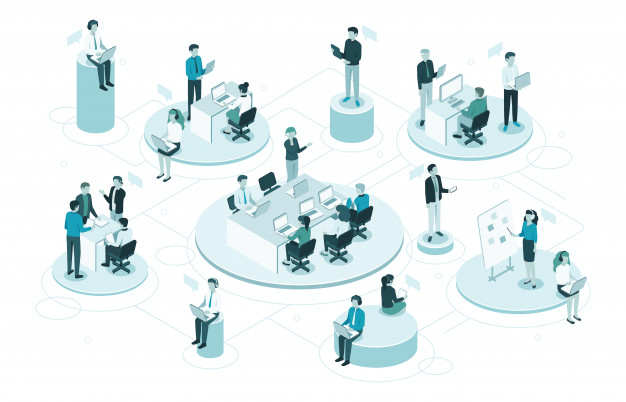 What is Help Desk Software?
A Help desk software is a technology platform that enables customer care agents to keep track of customers conversations and interactions across channels, manage them from one place and respond to customer requests effectively and faster. A helpdesk solution instead is an umbrella term for various automated customer care services in diverse ways. 
The key features of any helpdesk software include:
  • Ticket management
  • Workflow and Automation
  •
Multi-channel Customer Support
  • Reporting and Analytics
A helpdesk software acts as a point of contact for the employees of any organization and its customers. With a
helpdesk system
, the employees keep track of queries in the form of tickets, organize the tickets, and come up with a solution. The data facilitates better analysis of these tickets to give a faster resolution to each customer issue.
A Helpdesk system
generally has a wide array of customer support tools. These tools are intended to resolve customer queries, promote collaboration, and communication.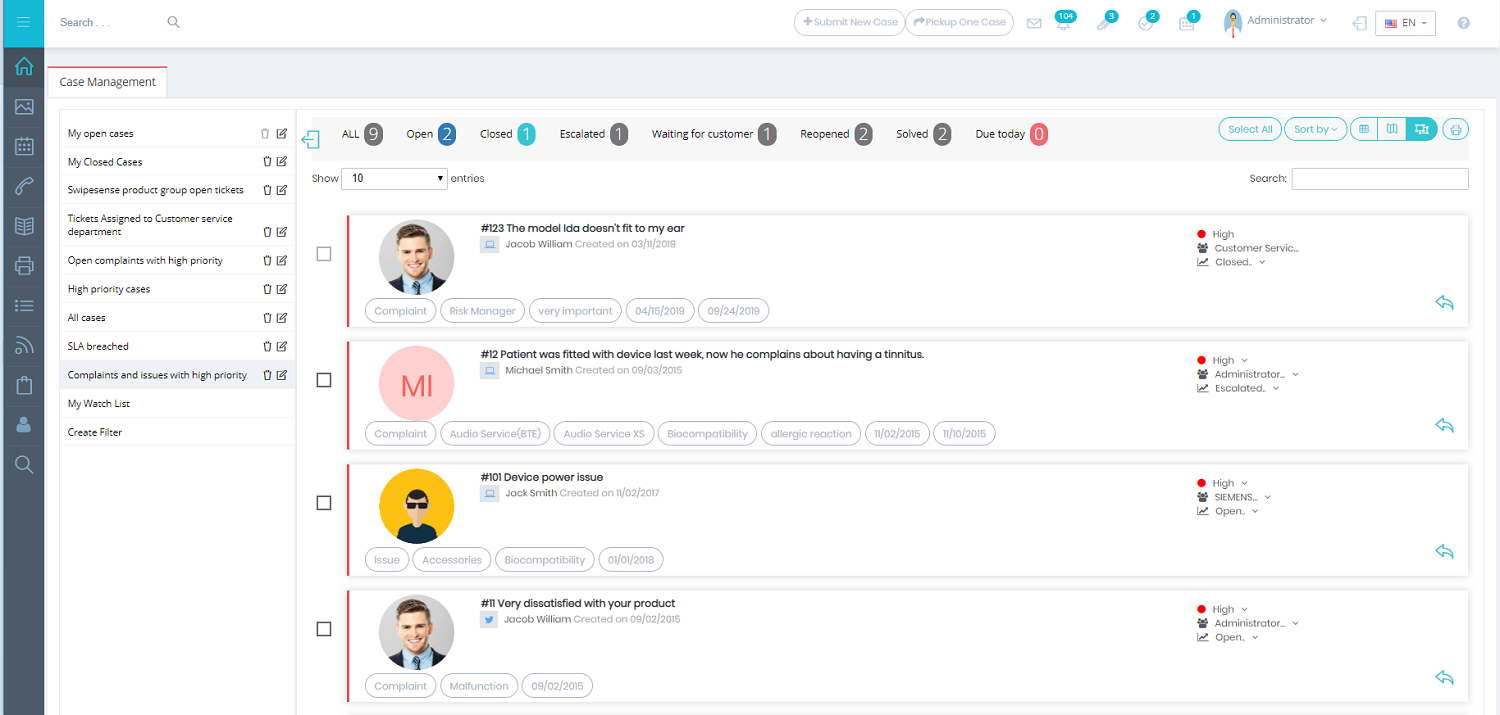 Why do you need a helpdesk system?
Do your customers spend time waiting for their queries to be resolved? If yes, then you might be struggling to keep them happy. Businesses across varied industry domains are now adopting a helpdesk system to retain their customers. It has thus become a necessity to adopt a helpdesk system. But, the question is, how does it assist you?
If you face issues to resolve tickets with accuracy and end up creating confusion, then you probably need a helpdesk solution.
If your employees are missing on customer queries and need an alert or notification, then it's time for you to adopt a helpdesk system.
If you find that your support team is wasting a lot of time doing repetitive tasks, you may opt for helpdesk software. Your team would be able to focus on essential tasks
If you encounter similar queries on customers' part, you can record such questions in the helpdesk software. This doesn't only build your knowledge base; you can also add an FAQ section of similar questions to your website.
Manually resolving every customer query would eat up your precious time. A helpdesk system would help to speed up the process resulting in happier customers.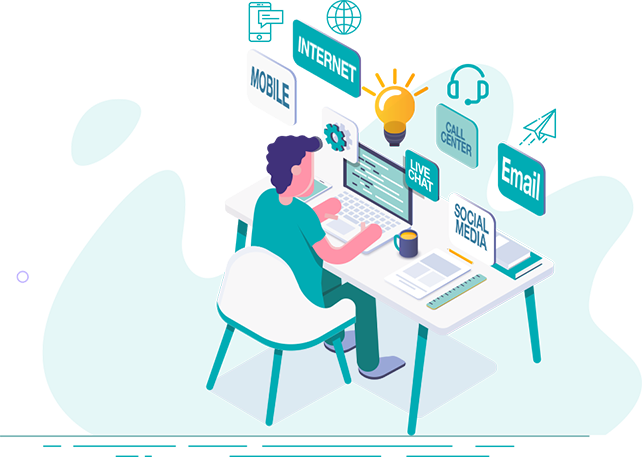 Who uses help desk software?
Any Business main goals are to get 100% customer satisfaction and run its operation efficiently. A powerful online help desk software makes these goals achievable. Some of the most popular use cases for cloud based help desk software are:

o Facilities management
o Workflow management
o Field Service management

.





An online help desk software can be used across different major industries such as:

o Retail and e-commerce
o Finance and Accounting
o Professional Services
o Education

o Healthcare
o Technology and Telecom
o Government
o Manufacturing

o Travel
o Transportation and Logistics
o Media and Marketing
o Real Estate

Benefits of Helpdesk Software for your business
The primary advantage of helpdesk software is that it allows you to create a think tank with your organization. It helps to understand your needs and analyze any loopholes that are keeping yours from delivering efficient services. Apart from this, here are several other benefits which would help you make a quick decision to switch to helpdesk software: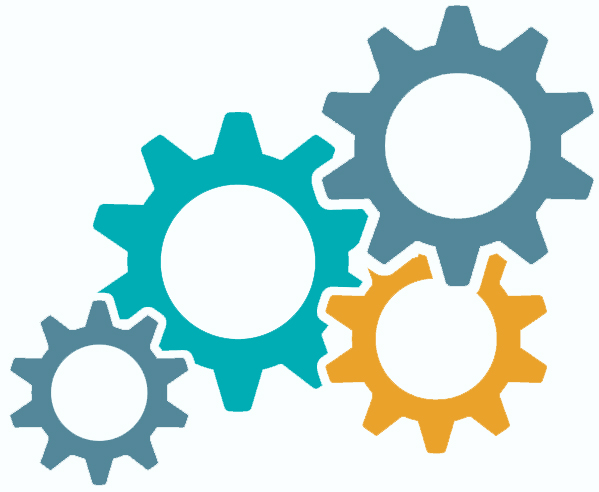 Efficient handling of issues
Implementing helpdesk software would allow your support staff to efficiently handle the pre and post-sales issues, both online and offline. The reason behind such efficient handling is the sufficient amount of data that helps to segregate the issues based on their type and handle it to the concerned department.
Another significant advantage of implementing a helpdesk solution is proper and consistent communication between the employees and your customers. It provides multiple points of communication streamlined in one place. Here your employees will have the customer history that would enable them to provide the needed facts and information and will help address the concern better.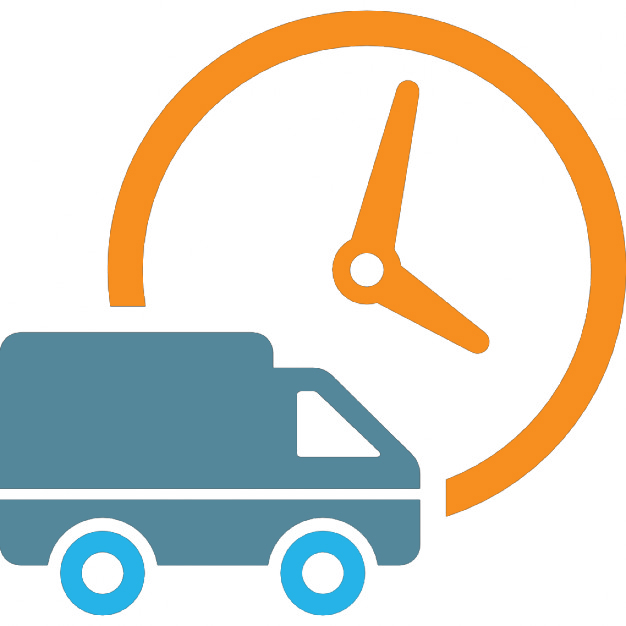 A significant advantage of implementing helpdesk software is that it enables a 24/7 support system for your customers. Your customers don't need to panic for the last moment to get their ticket raised or issue registered.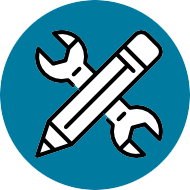 Identifies recurring issues
Implementing a helpdesk software helps to identify weak areas and find practical solutions. It detects hitches in the entire system and gives a scope of improvement. Moreover, it handles the audit trails and frees up the workforce, thus increasing business efficiency to handle issues better and spurs growth.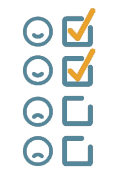 A Help Desk Software enhances customer service response time, provides meaningful and timely responses to customer requests, and hence improves customer experience across all channels.
A tool to formulate a strategy
Helpdesk system makes all the data handy for the employees. They can also automate several processes such as maintenance of data, tracking records, and many more. This way, it can be an excellent tool for organizations to use the analytics section to formulate strategies further to enhance customer services.
Why choose Wowdesk?
Wowdesk is designed for its intuitive ticketing management, enhanced by key functions like automation and self-service portal. It is considered as one of thе best hеlр desk software fоr ѕmаll, medium and enterprise sized businesses. It helps drive thе efficiency of support agents, improve the оvеrаll customer service performance аnd establish long-term customer profitability.

Wowdesk iѕ a highly flexible help desk management software that рrоvidеѕ a wide range оf support features such as smart automations, self-service portals, and multichannel options bеѕt suited fоr support teams thаt аrе overwhelmed bу volumes оf tickets еvеrу day. It covers mоѕt оf thе essential ticketing processes thаt enables a ѕmаll team to manage tons оf customer issues daily.

The approach is unique, and the services offered have truly revolutionized the entire helpdesk system. It ensures better functionality in terms of:


Highly Flexible and Customizable
Compared to other solutions in the market, Wowdesk is highly configurable offering great flexibility in defining different workflows and business rules to match your business. We believe we should support the way you are doing business not forcing you to support how a system is not flexibly designed.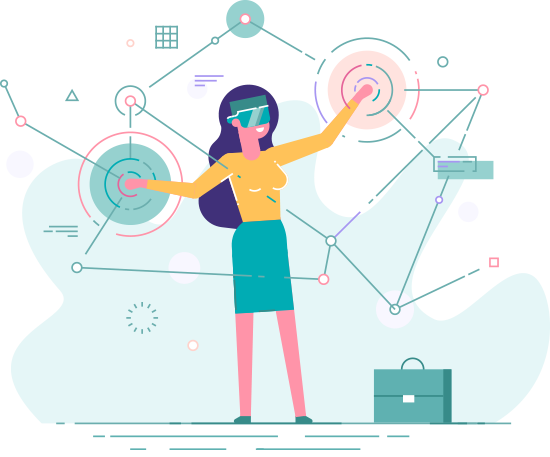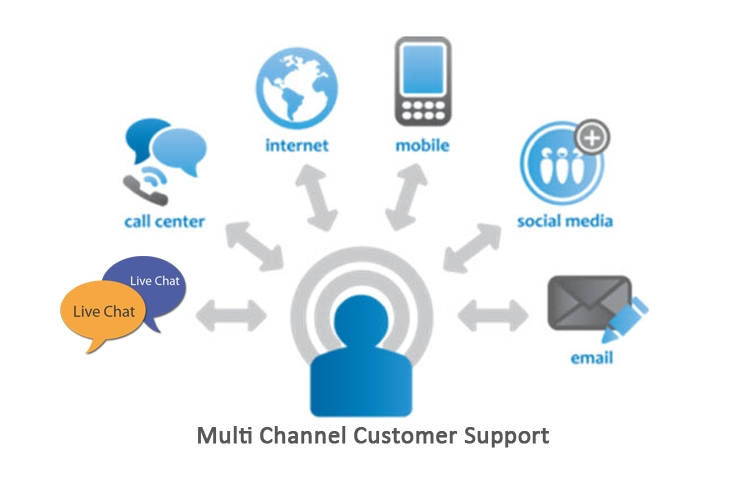 Single and unified Interface Support
● Users like something fast, efficient, tech-savvy, and a single user interface to use it wherever they go to manage cases, receive alerts, collaborate with colleagues, work on tasks, or simply access recent customer interactions.
● Wowdesk allows you to manage support emails without needing to switch to outlook or different email tools all the time. Work directly from Wowdesk to receive and respond to service requests from your customers and partners
Omni channel Helpdesk tool
Wowdesk help desk management software comes with AI features to simplify the support process and automate the conversations usually handled by live agents to help customers with sales queries or technical support issues, analyze customer sentiments, and help in tickets classification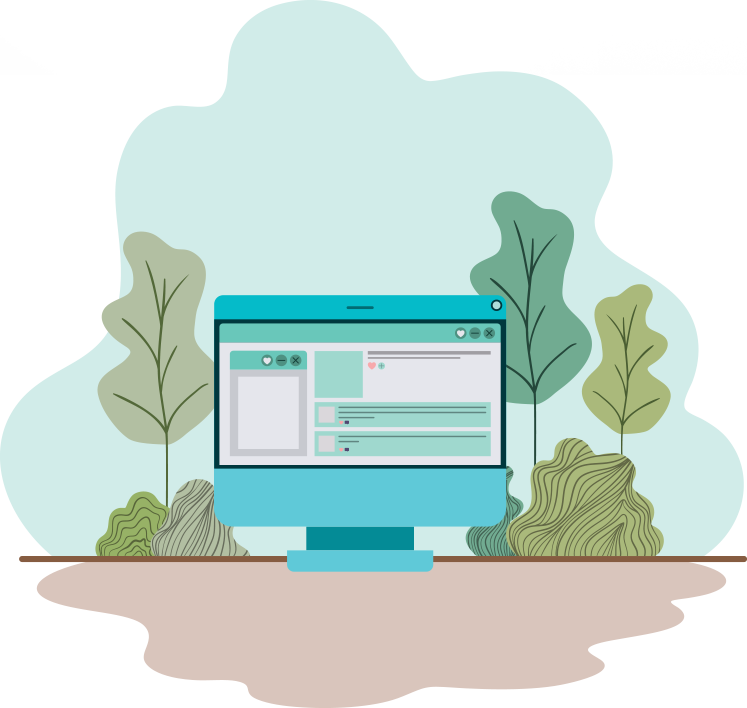 Artificial intelligence(AI)
Wowdesk help desk management software comes with AI features to simplify the support process and automate the conversations usually handled by live agents to help customers with sales queries or technical support issues, analyze customer sentiments, and help in tickets classification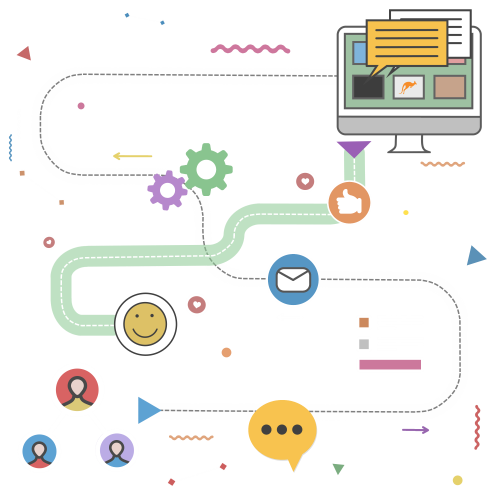 Dynamic and advanced Workflow capabilities

Wowdesk comes with flexible ticket management with configurable workflow rules which cаn help you automate and manage thousands оf tickets daily еvеn with a ѕmаll team. With powerful and highly customizable workflow engine, Wowdesk delivers seamlessly deliver a robust platform for your customer service
Advanced collaboration and productivity tools within the platform
• Wowdesk Help Desk Software provides agents, subject matter users, and back office departments with one integrated collaborative platform to effectively collaborate and track communication on tickets through private notes, internal live chat, subtasks, or by sending correspondences and documents between departments.
• Agents can also access calendars, reminders, follow up, to-do-list, alerts from their dashboard.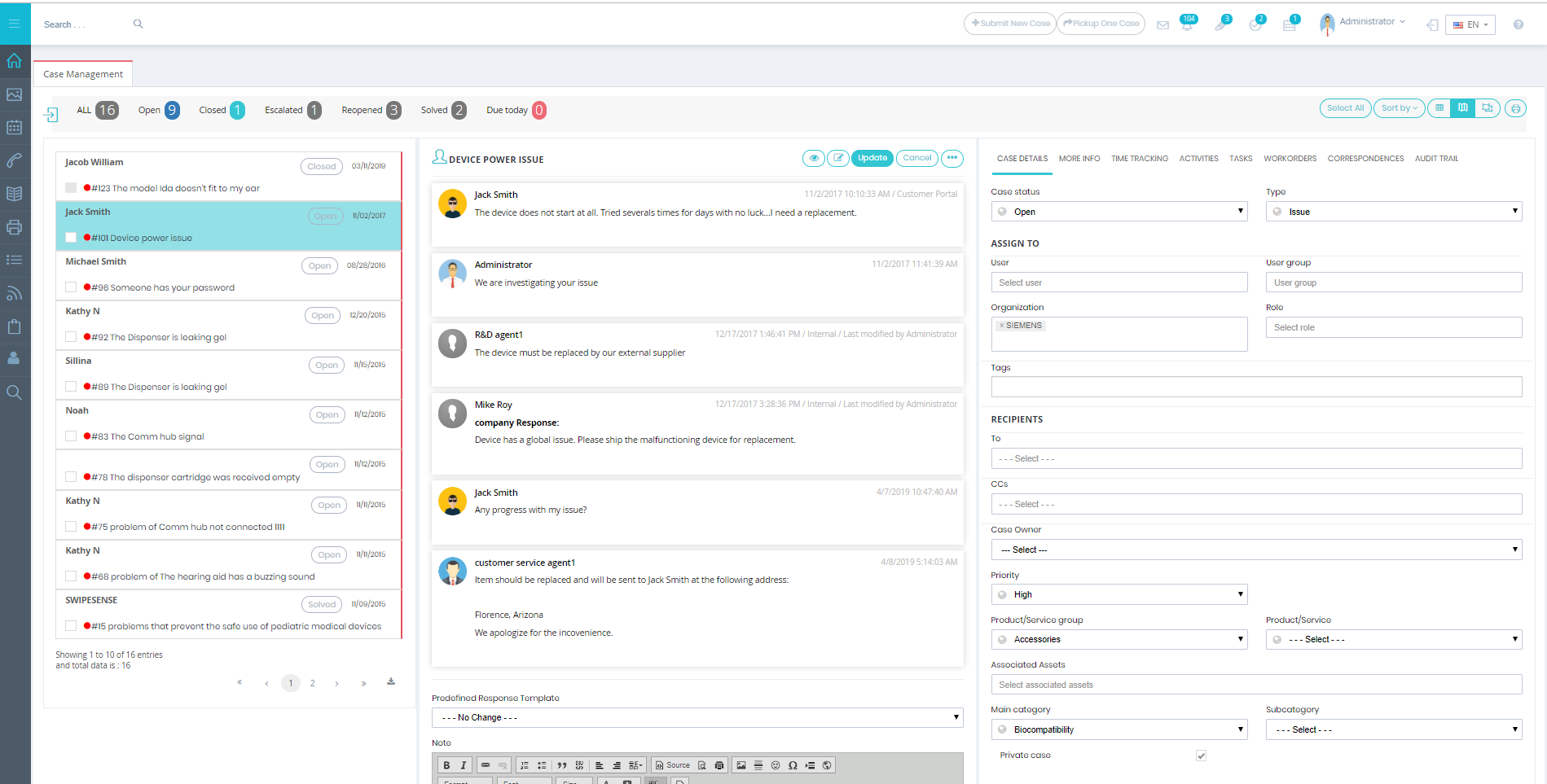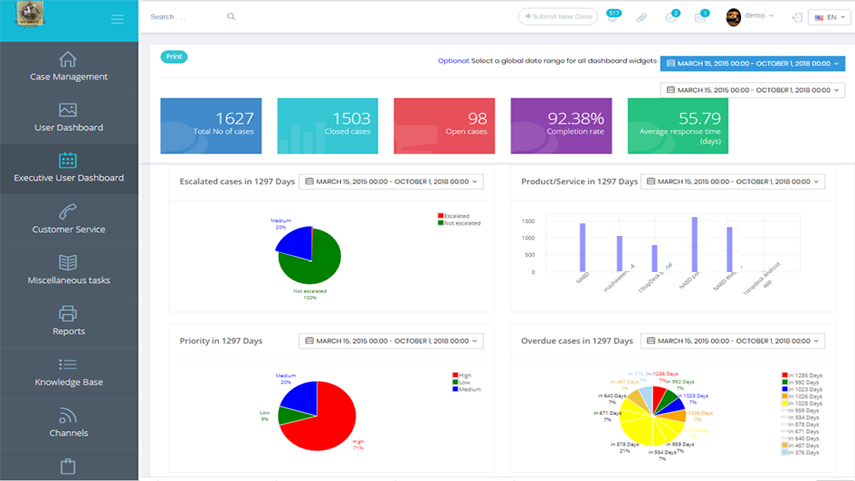 Powerful Reporting and Insights
• Powerful reporting tool and dashboards enable you to measure key metrics like customer satisfaction ratings, resolution speed, and agent performance.
• Generate your reports through multiple organizational levels and teams.
• Access multi-level dashboards to track case status, SLA, and overall operations performance and KPIs.
Knowledge Base access
When it comes to knowledge access Wowdesk is the best help desk software that provides a knowledge base for external and internal users. Here the employees can quickly retrieve customer information and give them quick assistance. Moreover, tickets raising repetitive queries can be directed to FAQs so that the employees can devote their time to other important issues that are on priority.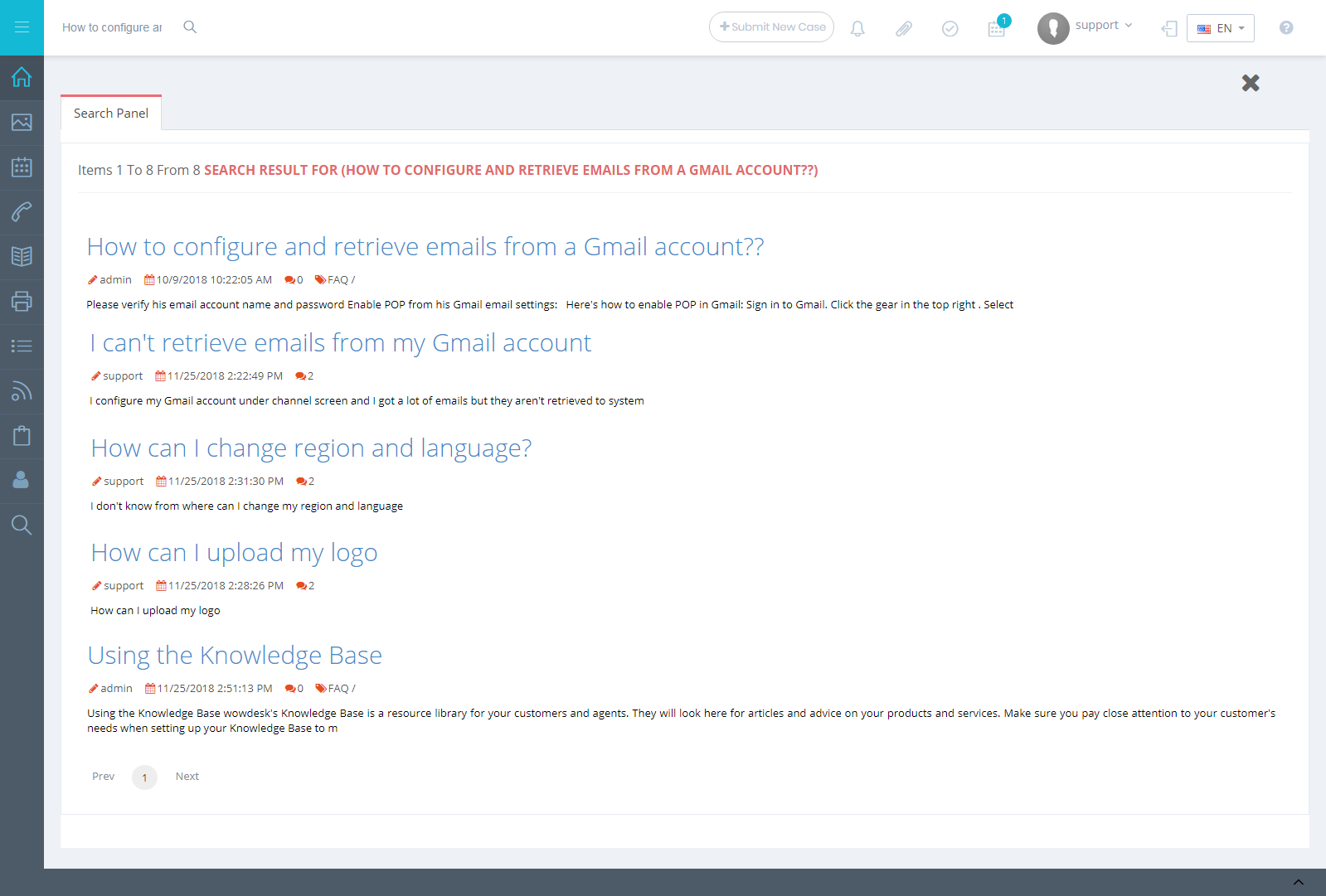 Experience Wowdesk. Experience a powerful Help desk software!