Nowadays, competition in the markets is at a peak and providing excellent customer experience has become a requisite for the success of every business. There are frequent changes in consumer preference, which has made it even more difficult for companies to provide exceptional services in order to meet their audience's demands. To understand what are the customers' expectations, it's really important to pay attention to their reviews and feedback.
One of the best ways to provide outstanding services, and stay updated with the customers, companies should have a look at the complaints, and consider them good for business. Many times, professionals ignore negative feedback and complaints that result in poor customer experience and a bad reputation for the company. Rather, they should work on the lacking areas and make them better, and hence improve the overall performance of their business.
In order to stay in touch with the clients, companies should invest in effective complaint management software.
What is a Complaint Management Software?
A Complaint Management Software is a system designed to help businesses and companies of all sizes to deliver amazing customer experience. It helps in recording, tracking, and effectively managing customer requests from various channels into one platform. The software makes the communication process easier, consequently, helps in strengthening the client-business relationship. For long term success, every company should invest in good customer complaint management software.
Why your company needs a complaint management software?
Here are some reasons why your business should use a unified complaint management software.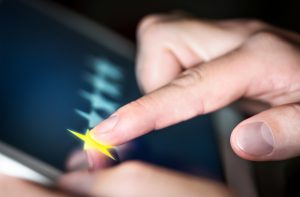 COMMUNICATION
The best way to retain existing customers and keep them satisfied is to communicate with them regularly. When your customers try to reach you or post a review or file a complaint, you should always reply to them instantly. A complaint tracking software can keep you informed whenever a customer addresses a complaint. You can understand the issue and revert your client in the shortest time. Good communication goes a long way and makes your customers feel like they're being heard and valued.
PRIVACY
Customer Complaints are important for every company, and who has access to view these complaints should be a matter of concern. If you have to deal with confidential and private information, you should make sure that only limited people who absolutely need to have a look at these incidents should be able to do so. This can be effectively done wit a complaint software, through which you can restrict accessibility whenever necessary. Customers details should be handled with care and only a few employees should have permission to use particular sections of the software.
TRACK RECURRING COMPLAINTS
Many times, there are recurring complaints in a company. With robust complaint management software, you can go through the root cause of various complaints and it can help in preventing recurrence of troubles for the future. Complaints should be handled efficiently and quickly because if they keep on getting piled up, they become an irrelevant burden that wastes a lot of time. Moreover, failing to resolve an issue can lead to huge losses and a bad reputation for the company.
ACCOUNTABILITY
Sometimes, the complaints process can involve more than one team member. In some cases, when a customer comes up with some issue, it has to be passed to another head. So, how would you know whether the complaint is resolved or it has passed to someone? This is where software can be beneficial, and you can easily assign an issue to a particular member or group of members. Through the system, you can keep the team accountable for various complaints situations. Thus, a unified complaint management software can keep multiple people updated and there will be timely responses to the customer as well.
HAPPY CUSTOMERS
The key to any successful business is happy and satisfied customers. It can be really difficult to get new customers for your services, but what can be tougher is to retain the existing ones. If one client is posting some issues, it might be possible that others may be affected as well. In order to earn customer loyalty and build a strong work relationship, handling their complaints and promptly solving their problems is important. So, stay alert with your customers through software and keep them updated.
So, keep your customers happy, listen to them, and solve all their queries instantly and properly. Take full advantage of the advanced technology and boost your company's growth by investing in robust customer complaint management software.