"A satisfied customer is the best business strategy of all."
Every business wants to grow and run a successful chain in the market. While running a business many factors play an important role like costs, budget, expenses, and a lot more.

But one factor that has a major part in the success or failure of a brand, is the customer.
Customer's response towards the services offered or any product sold is very important. Whether it is a positive feedback or a negative one, it should always be welcome with a good attitude. And another thing that should always be responded with care is the complaints by the customers.

Every company or business should have an effective customer care department. For this purpose, there are also many complaint tracking software available that help to deal with customer's complaints.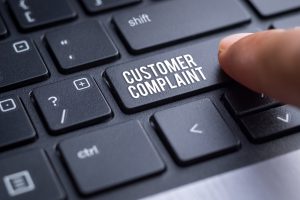 Here are some of the best tips that can be adapted while dealing with complaints from customers.
Stay Calm and Act Promptly
Customer complaints are one of the most essential things for a successful business. The complaints should be considered as valuable feedback and be focused to improvise.
Stay calm and treat a customer with kindness
Listen to the complaints carefully
Act promptly and accordingly
Take customer's words positively
Aim at providing the best solutions
Complaint Management Software
A complaint management software enables you to maintain a good customer service by connecting well with customers. It helps in building long-lasting relations with customers, understanding their requirements, and handling all their complaints in a timely.
Offer Support
Support not only means listening to a customer and providing advice. Sometimes it means exchanging a defective item for a new one. Try to offer support in all ways possible according to the customer's needs.
Support shouldn't be black and white
If you hear them properly, you'll be able to provide handful ways to solve their issue
Or one firm and perfect expected solution
Always use kind words
Offer support calmly and understand their issues.
Be Flexible While Handling Customers' Complaints
The best way to deal with any kind of customer is to be flexible about your solutions. We never know how the customer is going to report the complaint. It can be in an angry way, politely, or just a query about the service offered.
Be creative and flexible
Always be aware of the ongoing services in the market
If a customer doesn't seem satisfied, be ready with more solutions
Never lose your calm while dealing with the same type of issues
To meet customer's expectations assist them properly and listen to the complaints carefully. Utilise the above tips while dealing with your clients. Also, you can get a complaint management system for effective services.