Customer service is an integral part of your company that directly impacts your growth and success. 
As per facts, a lot of people look for product/service alternatives if they find substandard or unsatisfactory customer support. This means, if your support staff is lousy or untrained, you are losing the clients that could have offered a lot of revenue for your company. 
To avoid this situation, it is wise to devise a smart customer complaint management strategy where you can leverage technology like a complaint software and ensure polishing your customer service team's skills. When done right, you can put an end to that dreading chain of customer loss and create the reputation of a credible brand. 
In this article, we are bringing you some tips on how to train your customer team right. Let's take a look – 
How to Train Your Customer Support Team?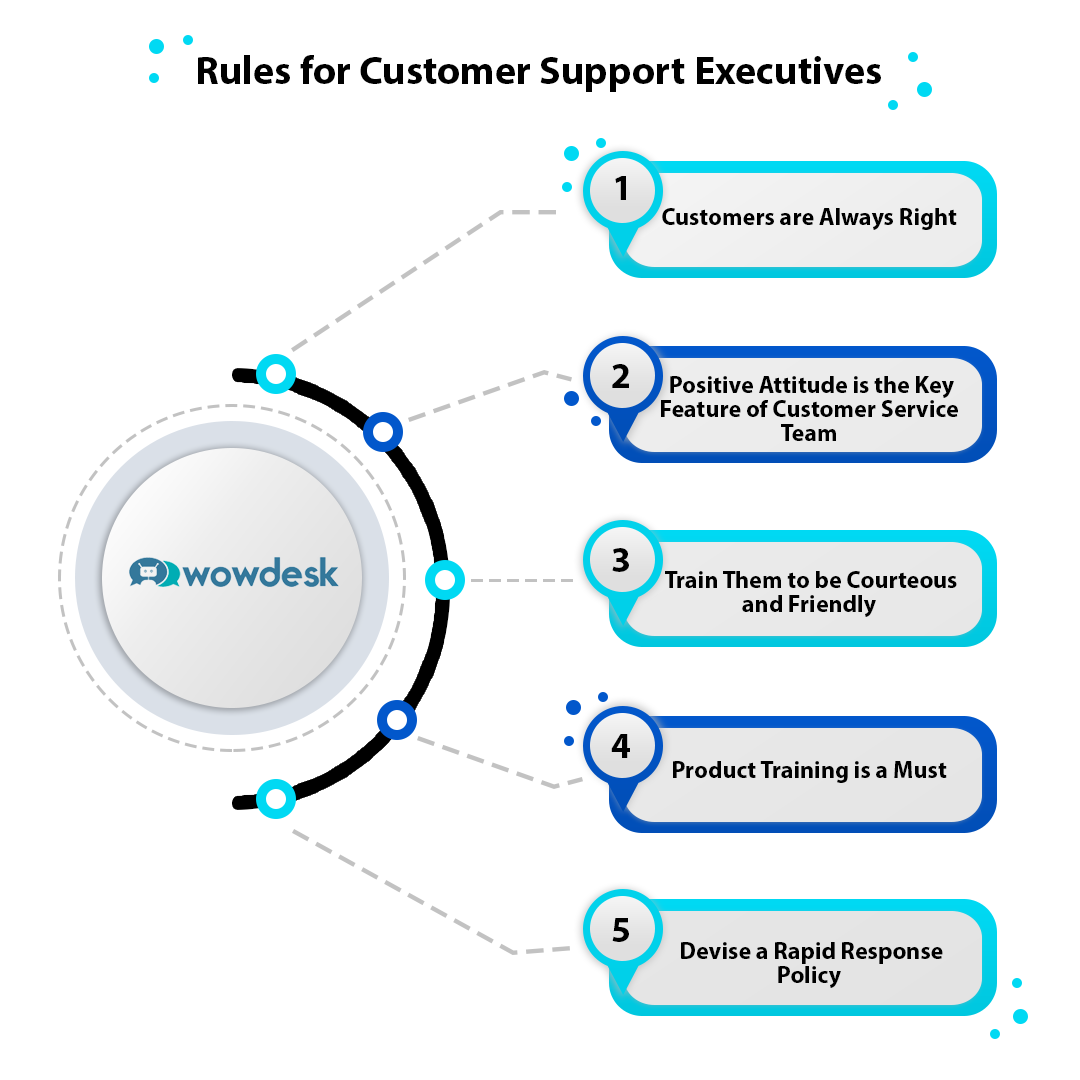 Rule Number 1: Customers are Always Right 
Of course, you can't give your customers the benefit of doubt at all times. Yes, they can be wrong but you are not allowed to blame them in any way. Rule number one in handling customers is treating them right as well as making them feel they are right. People are usually quite sensitive when it comes to arguing with the customer service team. You might have ticketing software right in front of you but you cannot crossfire them because people don't want to lose an argument with customer support.
They can tolerate a slow complaint management system or talk to different executives but they can not tolerate a negative confrontation. Keep this in mind!
Rule Number Two: Positive Attitude is the Key Feature of Customer Service Team
A negative, lethargic, and unresponsive employee is a huge turn off for customers. Teach your team to be positive and energetic at all times even when the customers are difficult to handle. A negative conversation can turn things upside down instantly. Hence, a positive mindset and attitude are always recommended without any fault.
Rule Number Three: Train Them to be Courteous and Friendly 
A rude, unhelpful, or arrogant demeanor is a clear indication that your company doesn't care about its customers. Your customer service team is the reflection of your core values and a helpful team can also gain you some brownie points. Hence, teach your team to keep their frustration at bay and address customers with a smile, regardless of the situation.
Rule Number Four: Product Training is a Must
Whether you want to learn a ticketing system software or dealing with your customers, there is no shortcut to training. Continuous learning is a part of the process, and your team should always be prompt in updating their knowledge as well as adopting new techniques in handling customers effectively. 
Hence, providing them with efficient training and teaching them the values of the customer handling process is equally important. Train your employees to become an attentive listener and solve customer queries patiently. Teach them about the complaint management software and its utility. Make them acquainted with technology and values to turn them into a strong team.
Rule Number Five: Devise a Rapid Response Policy
Lastly, the most significant rule is a rapid response policy. Prompt response and immediate feedback is the strongest quality of a customer service team. Train your employees to respond within 24 to 48 hours. Customers want to feel wanted or understood and the best way to ensure is by responding to them instantly.
Takeaway!
Customer service is an indispensable part of a company and your customer service team is the biggest asset that governs your success and failure. Therefore, training your customer team is crucial. Teaching them the good customer service process along with ticketing tracker shapes them into a strong team. 
Wow Desk is one such complaint software built with unique tools and features to help your customer crew sail through the issues readily. 
Get to know more here.